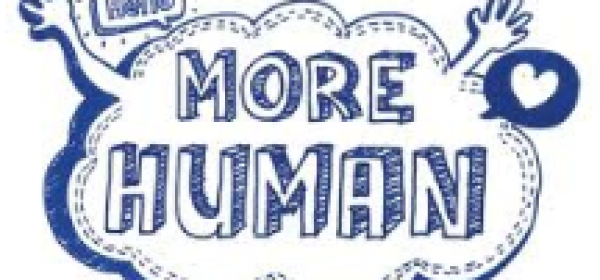 Social publishers urge brands to be 'more human.  The banner ad appears to be on life support. Or at least that is what social publishers are trying to convince audiences and advertisers at every available opportunity. Nick Denton made news on the topic last week, and the discussion of brands' evolving role as publishers has saturated a good deal of the social conversation throughout the first two days of Internet Week.
According to the social publishing experts on a panel, moderated by Digitas' Jordan Bitterman, the shift to brands as publishers is, above all else, a step toward re-humanizing advertising and developing emotional connections with content. BuzzFeed president Jon Steinberg said that social publishing forces brands to use a "lighter touch" and "love the user," claiming that he's see loads of statistics to support that claim.
Similarly, IBM social strategist Jack Mason noted that brands have to "take the steps to actually care about what users want to know" rather than hurling a disconnected, unengaging banner ad at a user and expecting results.
Noah Brier, co-founder of the brand curation platform Percolate, believes that the great brand awakening is almost upon us and that companies and advertisers soon realize, "I have to create good content to make a lot of money." In fact, the consensus during the panel is that explosion in social media has created a more intense competitive landscape for brands trying to squeeze their way into a user's various social feeds. The competition in those environments isn't with other brands, though, it's among a user's friends. Brier had the line of the afternoon: "When it comes to social content, you have to be more interesting than your audiences' friends."
More than anything though, social publishers are making the case that forcing brands to act as publishers creates a more successful product, bar none. "Awareness, favorability and intention to purchase all go through the roof when you tie a social gesture to them," Steinberg noted. The message is simple: just be human.
Source: http://www.adweek.com/internet-week-blog/oh-humanity-when-brands-become-publishers-140566