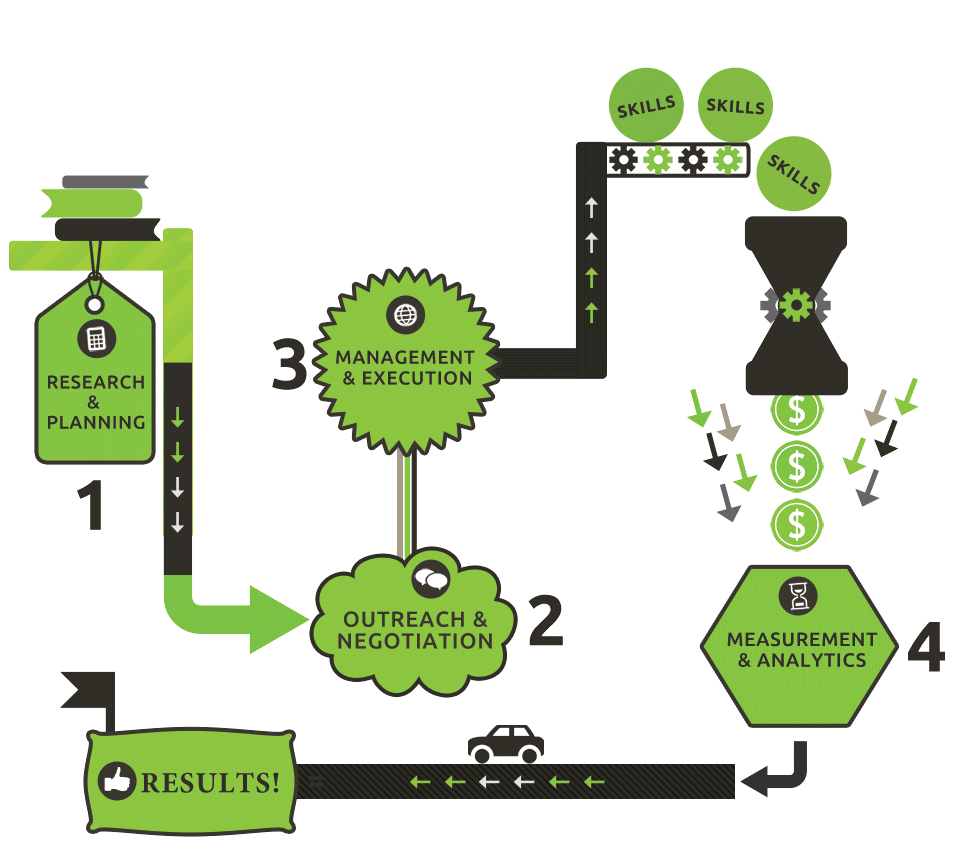 Strategic Partnership Planning
We start with immersing ourselves in your brand so that we can effectively determine and explore all the social partnership marketing possibilities… and then recommend only the most strategically appropriate, most beneficial solutions to pursue.

Brand & Social Currency Audit
We will conduct an audit of your marketing assets to determine the value of your brand's social currency… a combination of brand equity, social reach, ability to provide exclusive offers, compelling content, influence and consumer engagement.

Partner Identification
BRANDFAN's partner identification process is powered by a combination of human and technological intelligence. Every partnership program and potential partnership must be evaluated and vetted from numerous perspectives. There are always nuances, and marketing partnerships are indeed actual "relationships" between brands. For these reasons, we believe this should never be an automated process and that partnership marketing is very much a human marketing discipline. However, we do have some very powerful, socially-infused "secret weapons" (a.k.a. proprietary research tools) here at BRANDFAN that helps us narrow the focus to identify those partners that will benefit you most. Tools which help guide us through a partner vetting process that considers and weighs variables such as consumer demographics, lifestyle interests, brand affinity, potential brand or corporate conflicts and many other criteria to maximize the REACH, RELEVANCE AND RESONANCE of your partnership marketing programs.


Developing and nurturing brand partnerships requires a well-planned approach, focus and collaboration. But most importantly, it requires a clear understanding of how partnership marketing between brands works. This is the stage that will determine the success or failure of any partnership marketing strategy and therefore this is led by only by our most seasoned veterans who typically have a minimum of 15 years of partnership marketing experience and relationships across a broad spectrum of top brands. They personally manage the entire outreach and negotiation process for BRANDFAN clients from the creation of a partnership proposal, to partner outreach, negotiations, deal point development, cost/value assessment and the finalization of all partnership agreements.


BRANDFAN™ Partnership Marketing works seamlessly and collaboratively with brands and their agencies. We understand how integrated teams work, and we know how to be an effective participant within them. BRANDFAN partnership marketing is flexible to plug-in to provide the perfect level of support and management needed for your team regardless of your current internal resources or external agency team structure.


BRANDFAN™ will identify key performance metrics and results projections up front so that once your social partnership marketing programs have ended you can effectively measure success against expectations to determine your final return investment and inform the development of future partnership programs and offers.