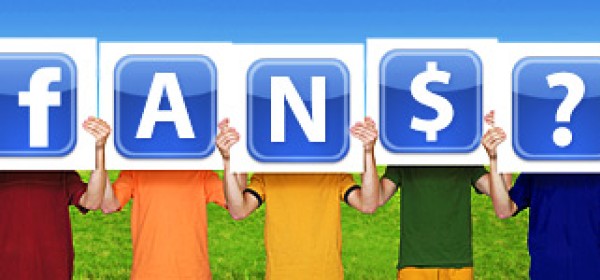 What Are Brandfans (Really) Worth?
Studies analyzing the value of Facebook fans, like this one from Syncapse, have been attracting lot of attention recently.
The primary results of that study were that Facebook brand fans are:
80 percent more likely than non-fans to be users of a brand
Spend 43 percent more than non-fans in respective categories
11 percent more likely to continue using the brand than non-fans (loyal consumers)
85 percent more likely to recommend your brand compared with 60 percent of non-fans
And that consumers like brand pages for two reasons:
Coupons, discounts, and rewards
Showing support for brands or receiving regular updates
While this study and others like it point to positive attributes of Facebook fans, it's critical for brand marketers to really stop and ask themselves: Isn't this just pointing out that good customers are more likely to like our Facebook page?
The objective of this study — and the dozens of similar vendor and agency statements that convey that they've calculated the value of a Facebook fan — is most often an attempt to generate awareness for themselves and their services. Statistics like these should be carefully evaluated to determine if the correlation really represents causation.
What truly matters to brand marketers when justifying the expense of building and growing a Facebook community is how much incremental company value (sales, loyalty, awareness) is generated as a result of their efforts.
So how does one credibly measure the value of a Facebook fan?
We do this by measuring the lift in unaided awareness, likelihood to recommend, purchase frequency, lifetime customer value, customer-service cost savings, or direct tracking metrics like clicks, lead generation, or coupon redemptions that resulted from a period of exposure to and interaction with the content that the brand posts to its Facebook page.
We further improve the credibility of this measurement by performing it using both a test (Facebook fan brand users) and control (non-Facebook fan brand users) over the same time period.
This is how to determine the value of your Facebook fans.
Instead of using an approximate static value of a fan (e.g., $10 per fan, on average, asSocialCode concluded in 2011), it proves the effective value of your program and the unique value of your particular customer segment in taking an action or adopting an attitude that can be tracked back to sales. There shouldn't be a single value for a fan across industries. Syncapse showed this when it found the value to range anywhere from $1,613 per fan for a brand likeBMW, to $177 for Starbucks, and $70 for Coca-Cola.
Still, there are plenty of reasons for brands to treat Facebook fans as a "vanity metric" — e.g., reaching 1 million fans before their competitors do. Goals like these are simply non-economic. They have value from a brand strategy perspective, and are just as valid as economic goals. What's important, though, is that in forming these types of goals, brand marketers are making a considered decision that factors in the relationship between quantity and quality.
Fans can be bought, so we should ask ourselves if we are collecting the right fans. Impressions are opportunities to see, so we should ask ourselves whether the exposures we generate are actually driving the right actions or shifts in attitude among our target.
And finally, when it comes to measuring value, quality matters — quality of fans, quality of brand engagement with those fans, and quality of conversion and attribution.heir categories.
Source: http://allfacebook.com/ryan-rasmussen-zocalo-guest-post_b123356